Moving from NY to Arizona on short notice
Long-distance moves are very stressful and they required a lot of work and preparations. But what to do when you do not have too much time to prepare and organize everything? You are from New York so you are probably used to fast life. If you are going to live in Arizona, it will be a big shock for you. Different lifestyles, weather, people, etc. Moving from NY to Arizona is a big step, and if time is not on your side, we have tips that will help you prepare and organize a long-distance move in short notice.
Tips for moving from NY to Arizona in no time
Don't panic, even if you do not have time, you can still have a successful relocation. Moving to Arizona can be easy peasy, here is how.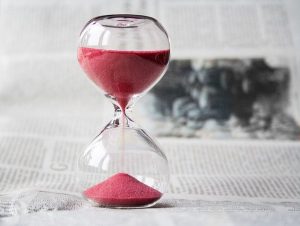 Hire last-minute professional movers
Long-distance moves such as moving from NY to Arizona are hard to handle and one of the main reasons for that is transporting items. Driving more than 2,000 miles and transporting all your belongings by yourself can be very dangerous. Unless you are a professional driver and you have experience.
Luckily, there are many moving companies that can move you to Arizona from New York, without booking them months before. Search for last-minute deals and you will save money this way. Check the company, their license, insurance, read online moving reviews, check how trained they are, etc.
Declutter before you start packing
Don't pack too many items. You will lose too much time and you probably don't need all of it. Packing takes most of the time when moving. Before you start packing, decide what should stay and what should you move to Arizona with you.  For example, you will not need a lot of winter clothing. If you can't throw it away, better rent a storage unit, than moving it across the country. So, first, separate the items and then start packing.
Collect enough packing supplies
Now when you know how many items you will move from NY to Arizona, you know how many moving boxes you need. Collect enough packing boxes and rest of packing supplies such as bubble foil, duct tape, etc.
Don't overpack your boxes because you can damage the items. Also, make sure that moving boxes are new and firm. Especially for fragile items. Capital City Bins can offer you different moving boxes and bins you can use for relocation.
Pack an essential box
The last box you should pack when moving is an essential box. This box should contain all the items you are using every day. Such as linens, snacks, water, toiletries, cleaning supplies, scissors, clothing for a couple of days, unperishable food, etc.
Pack items you will need during a moving day and a couple of days after moving to Arizona until you unpack other boxes. After unpacking it is time to adjust after moving to Arizona and to explore this beautiful state.
Find help for packing
There are two options when it comes to finding help – help from friends and help from professional packers. Friends can help you pack, but it will not be as fast as you wish. The better option, in this case, is to hire professional packers.
Also, if you choose this option, make sure they are experienced and trained. Moving companies you hired maybe have packing services in their offer too.
Quick things to know about Arizona before moving there
You probably don't have time to explore too much. But, there are some things to know before moving to Arizona. Having fun when moving is essential, so know these interesting facts and relax a little bit.
Another name for Arizona is The Grand Canyon State, which is one of the biggest attractions here you cannot miss.
After moving you will probably learn how to cook with cactus and to put them in dishes. Keep in mind that Arizona is a desert, so they are part of the ecosystem.
Don't worry about the art scene because the art scene here is thriving, maybe not like in NY, but Arizona has many bohemian small towns, a lot of galleries, museums, etc. Some artists moving from NY to Arizona because of the affordable costs of living and inspiration that nature is giving.
Photographers also find Arizona very attractive as well as Instagrammers.
You can choose between many different small cities. It has big cities such as Phoenix and Tuscon, but you can move to smaller places and to enjoy it.
If you think that you will not see snow in Arizona, it is not true. It does not snow like in New York, but if you settle in the mountains in the southern part of the state you may experience snow again.
You will need a car, which was probably not the case while living in NY. If you love driving, now you have the opportunity, finally. Car insurance is also very affordable.
If you are moving with kids to Arizona, education is different than it is in NY. Education funding is lower, but there are many private schools that are great. Researching schools is something you should spend time on, even if you do not have enough.
Summary
Moving from NY to Arizona is a big deal. Expect it to be exhausting because you need to be fast and emotional. One thing is sure, you will definitely do it faster and more efficient if you ask for help. Professional packing and moving assistance will save you A LOT of time. Friends can help too, but when it comes to long-distance relocations, it is not that helpful. Good luck with moving across the country!